March 14 2017
Miffed at the BJP moving ahead and claiming to have the required numbers to form a government despite not having the mandate of the people, the Congress Party has finally woken up and decided to take matters head on. A writ petition will come up for hearing at 11 am on Tuesday, while in Goa, the Congress Legislature Party will meet at the party headquarters and thereafter head to Raj Bhavan where they will impress upon Governor Mridula Sinha that they have the required numbers to form government.
The Supreme Court will hear the writ petition filed by Congress in a few minutes from now. The Congress Partywill appeal to the bench to stay the Governor's order. Its plea will bethat the Governor is in blatant violation of the well established constitutional conventions of inviting the single largest party to form the Government. Additional Solicitor General Maninder Singh will appear in the case challenging appointment of Parrikar as Goa CM.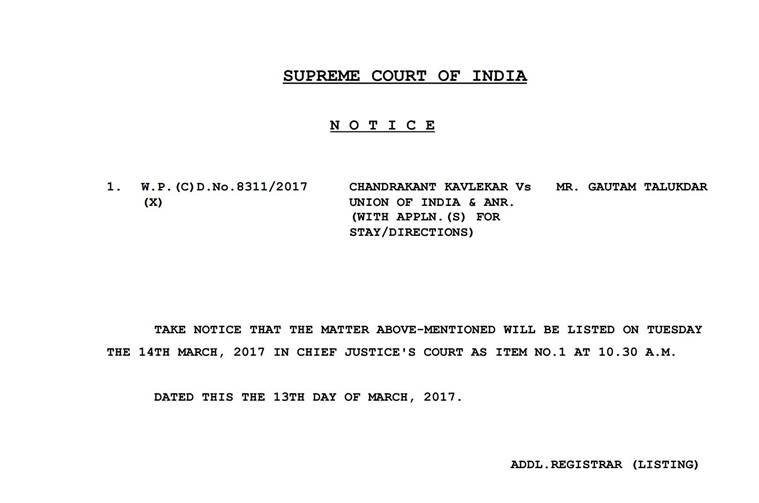 If the Supreme Court does indeed stay Parrikar's appointment as CM for a few days, then the Governor may have to impose President's Rule in Goa. The term of the current legislative assembly ends on March 18. A new government has to be sworn in before this date. If not, the term expires and without a newgovernment in place, it will have to be President's Rule.
With Parrikar's return, and if he gets the SC nod to go ahead and become chief minister, he will have to contest anelection within six months. The most likely scenario is that he will contest from his home seat of Mapusa, which is currently represented by BJP's Francis D'Souza.
Related News