April 12 2017
Scores of farmers from Tamil Nadu, who have been camping in New Delhi for nearly a month demanding a waiver of loans and setting up of the Cauvery Management Board among other relief measures, took their protest to a new level with some of them stripping outside the Prime Minister's Office on Monday.
Tamil Nadu is facing its worst drought in the last 140 years, and the man leading the agitation is 68-year-old farmer and lawyer P. Ayyakannu from Tiruchirappalli.
The farmers led by Ayyakannu have been eating rats, conducting mock funerals, blowing conches, rolling on the ground half naked, shaving their heads and protesting with the skulls of farmers who allegedly committed suicide.
But, nothing had reached the ears of Prime Minister Narendra Modi it seems. Centre has not paid any attention to the suffereing TN farmers at Delhi yet.
TN Farmers were protesting since March 14, 2017 at New Delhi. Here is a look on the various protests by Tamil Nadu Farmers at Delhi.
Farmers stage protest tieing black cloth to their mouth
Farmers stage protest wearing leaves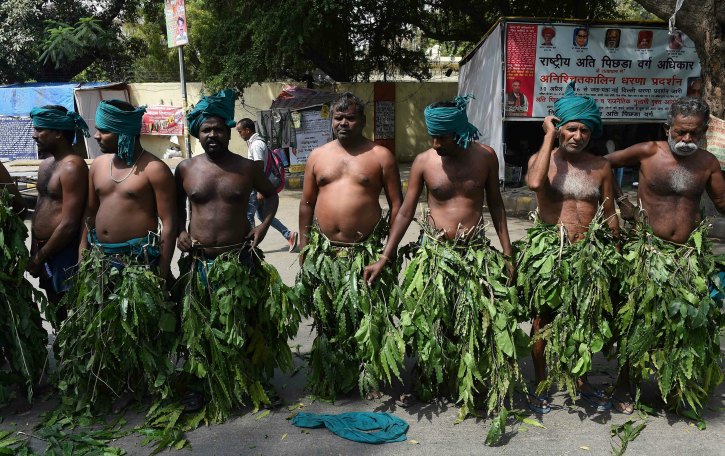 Farmers stage protest eating mudfood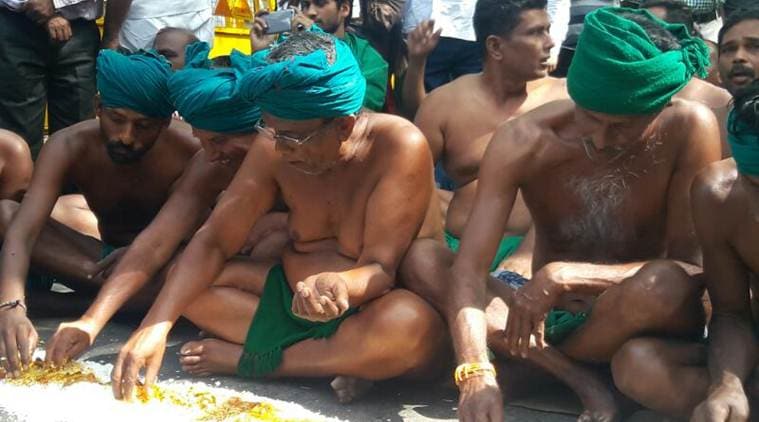 Farmers stage protest rolling on ground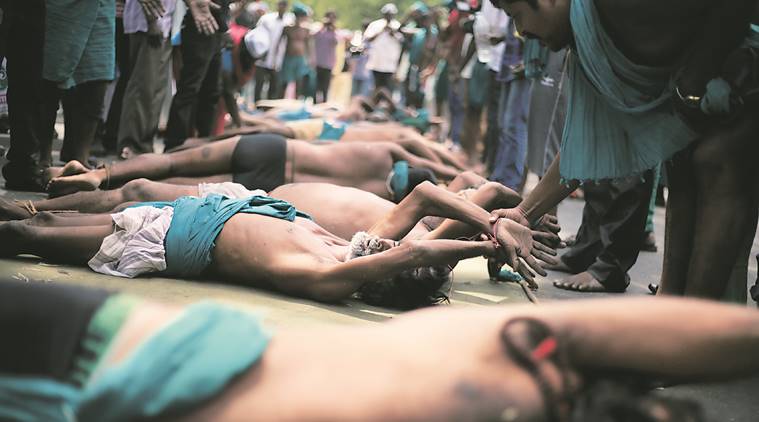 Farmers stage protest by holding dead rats in their mouths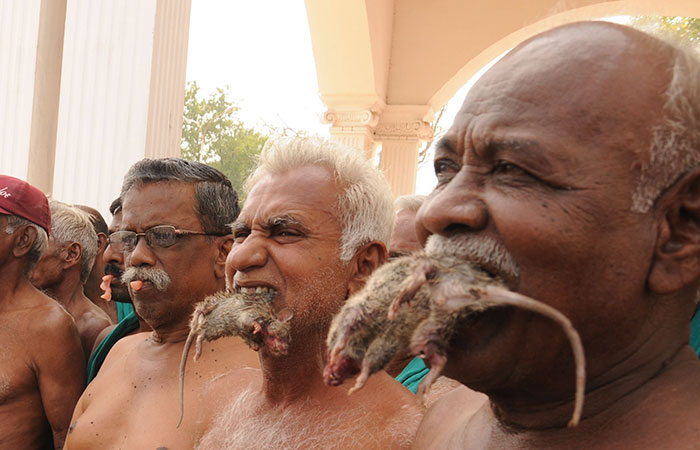 Farmers stage protest holding skulls of dead farmers
Farmers stage protest by shaving half of their head and mustache
Farmers stage protest wearing Mahatma Gandhi's posters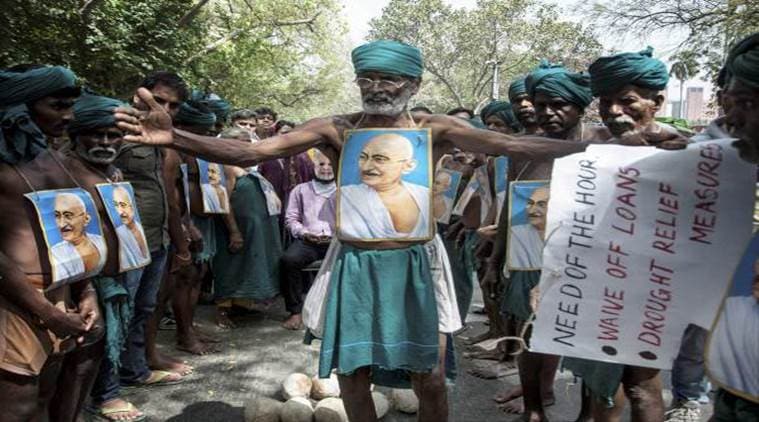 Farmers stage protest enact hangings or attempted suicide
Farmers stage protest by conducting mock funerals
Farmers stage protest by stripping in front of PMS office
Related News